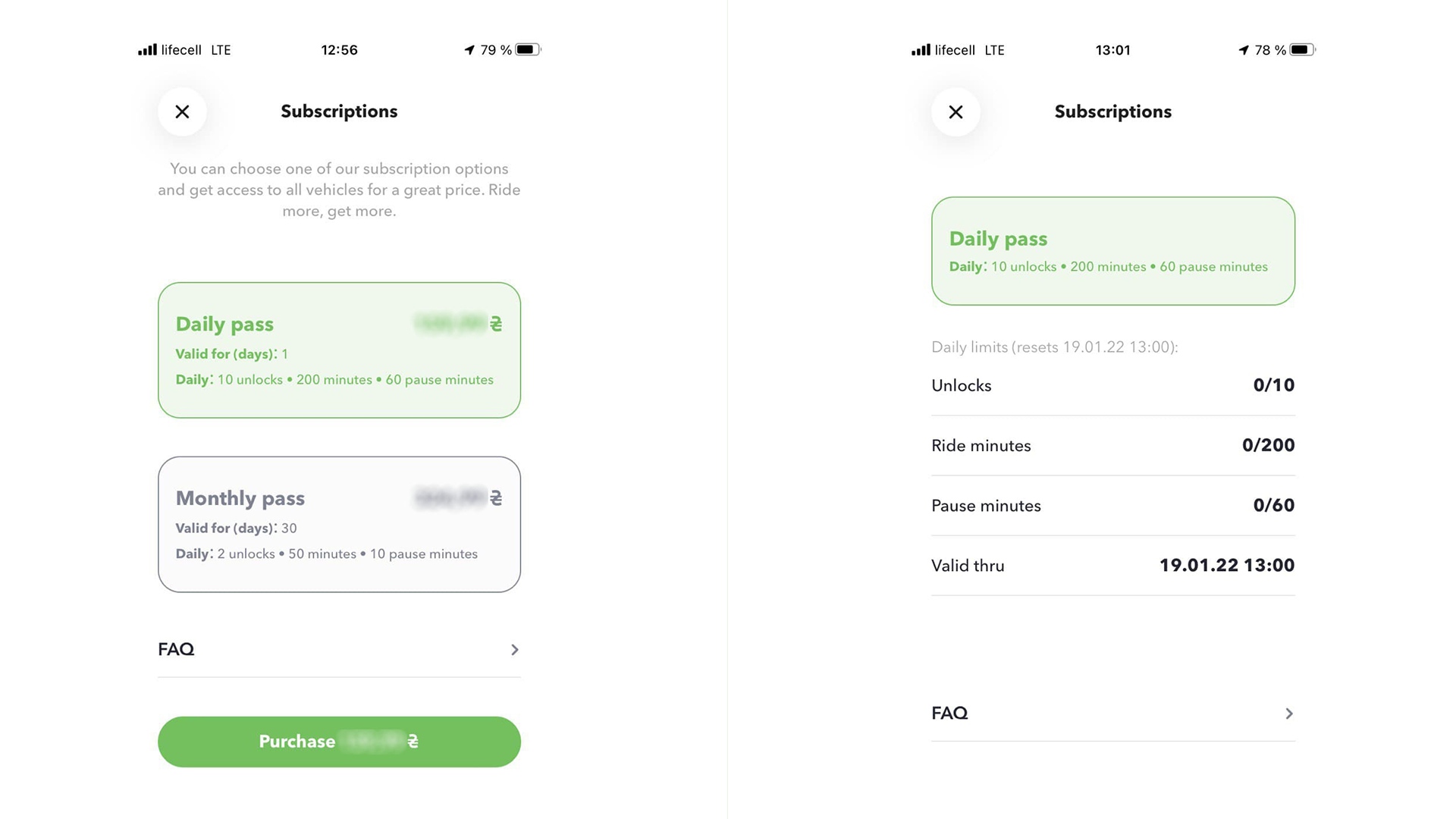 New product, new business opportunities – flexible subscriptions
Following the global trend of subscription based businesses and popularity of subscriptions in the micro-mobility space, Zelectra introduces a new function – Subscriptions. We're planning expand our scooter and moped subscription service to include daily, weekly, monthly and yearly passes.
We will launch various types of subscriptions to offer unlimited access to vehicles that users can rent using it. Limits such as unlocks, ride minutes and pause minutes that are included in the subscriptions. And on appealing price for our users to benefit from this offer!