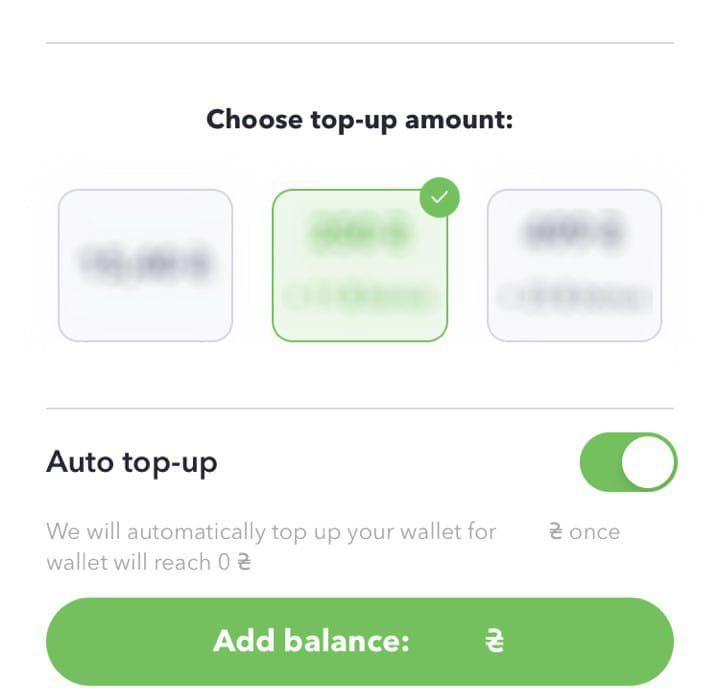 The function of automatic replenishment of the client's balance 💸
With the app update, users will be able to enable/disable automatic top-up.
As soon as the user's balance reaches 0 pictures, the system will automatically top it up with 100 pictures from the added payment card.
If the auto-refueling function is disabled in the settings, the system will stop the scooter and prompt the client to replenish the wallet, or end the trip.